Flower Show Competitions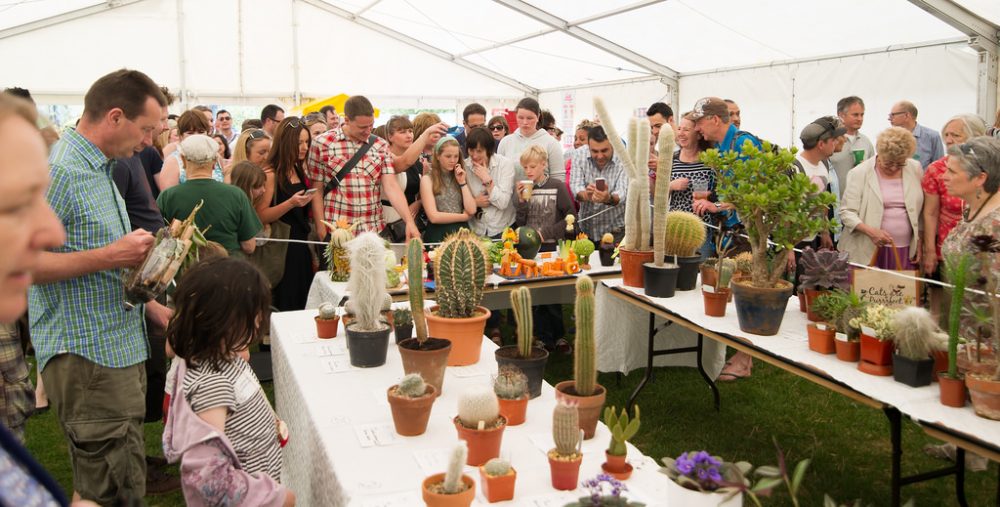 Run in conjunction with the Lambeth Horticultural Society, there are 83 different classes to enter each year with prize winnings on offer for each class.
LCS Flower Show Schedule 2018 (.pdf)
---
Flower and pot plant exhibits – Cacti and succulents exhibits – Bonsai exhibits – Fruit and vegetables exhibits – Floral art exhibits – Children's exhibits – Domestic exhibits – Handicraft exhibits.
---
All classes of the competition are open to amateur exhibitors only. Only one entry per class is allowed.
Details of our 2019 schedule will be posted soon.
Scarecrow & Recycled Garden Competitions
Entry is free of charge. First prize for both competitions is £100 in high street vouchers. Entries will be judged by public vote at the show.
---
2018 Scarecrow Competition: 'Science and the Cosmos'
Congratulations to Martin Edwards for creating NASA astronaut Mae Jemison, who became the first African-American woman to travel in space back in 1992.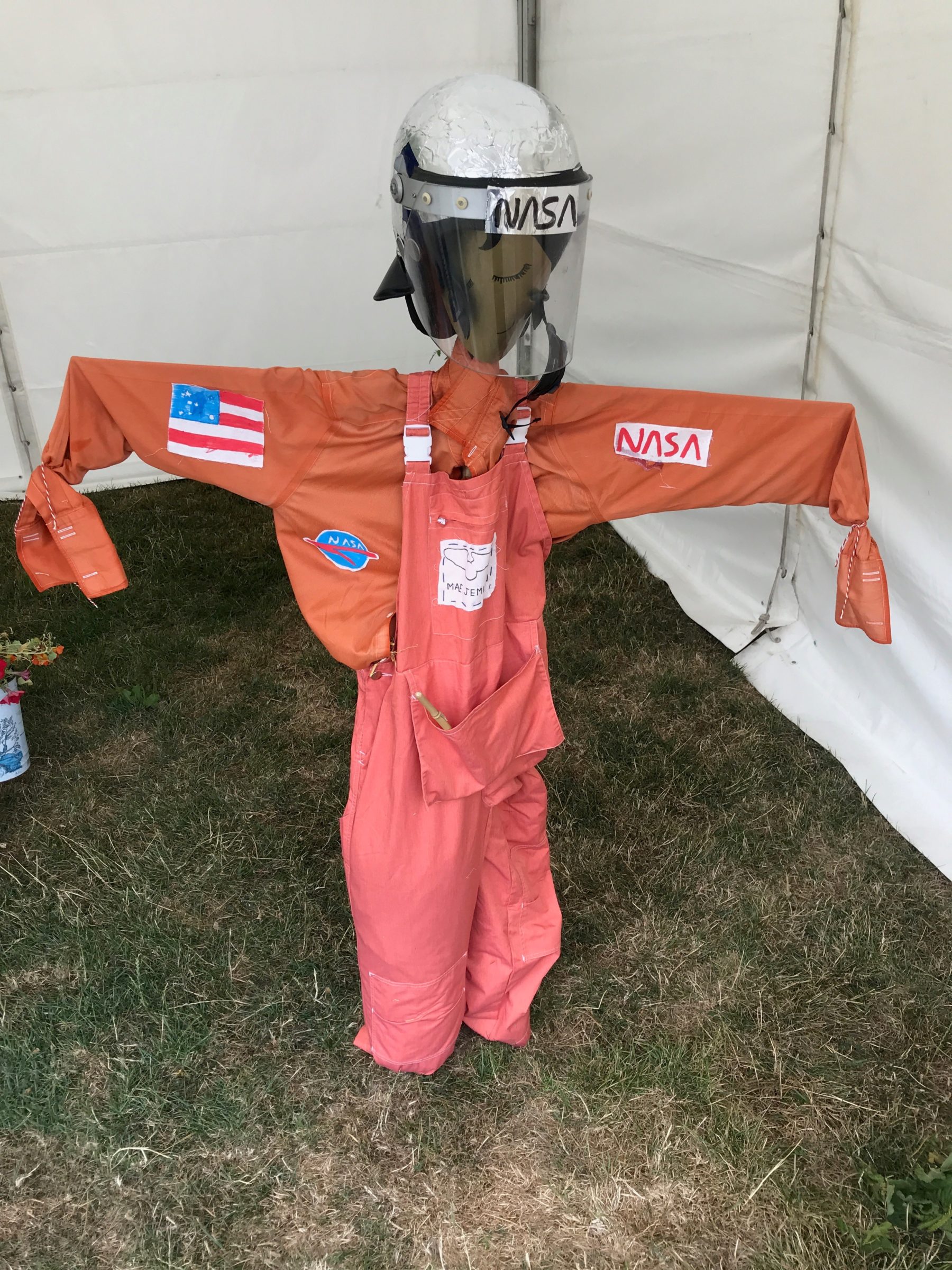 ---
Recycled Garden Competition
Use any type of recycled container for your garden; an old wheelbarrow, a shopping crate, a washing up bowl or even a old tyre. Congratulations to Annette Kingsley-Scott who was our 2018 winner with '3 Tier Fruit and Vegetable Trolley"
Vegetable Sculpture Competition
Although part of the Flower Show Competitions, this class 68 deserves a section all to itself. Our Vegetable Sculpture Competition attracts unrivalled interest and queues around the block from people itching to see these amazing these vegetable pieces of art – not forgetting puns galore!
---
Congratulations to Oliver Rock for creating "Kale Marx 1818 – 1883: Vegetables of all lands unite"… our 2018 winner!
Take a look at all the entries in 2018.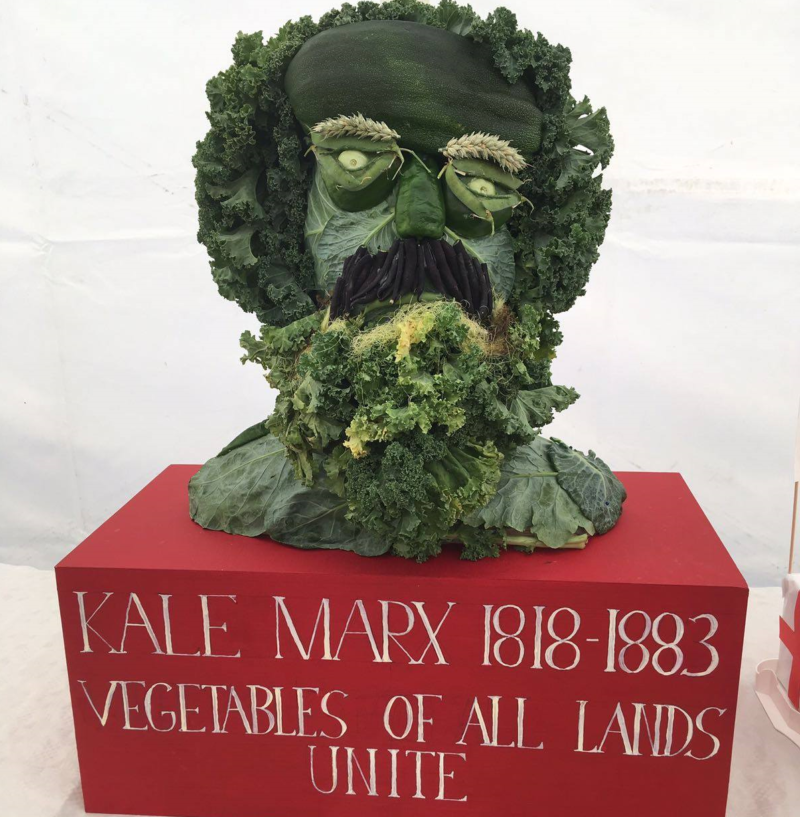 Activate Competitions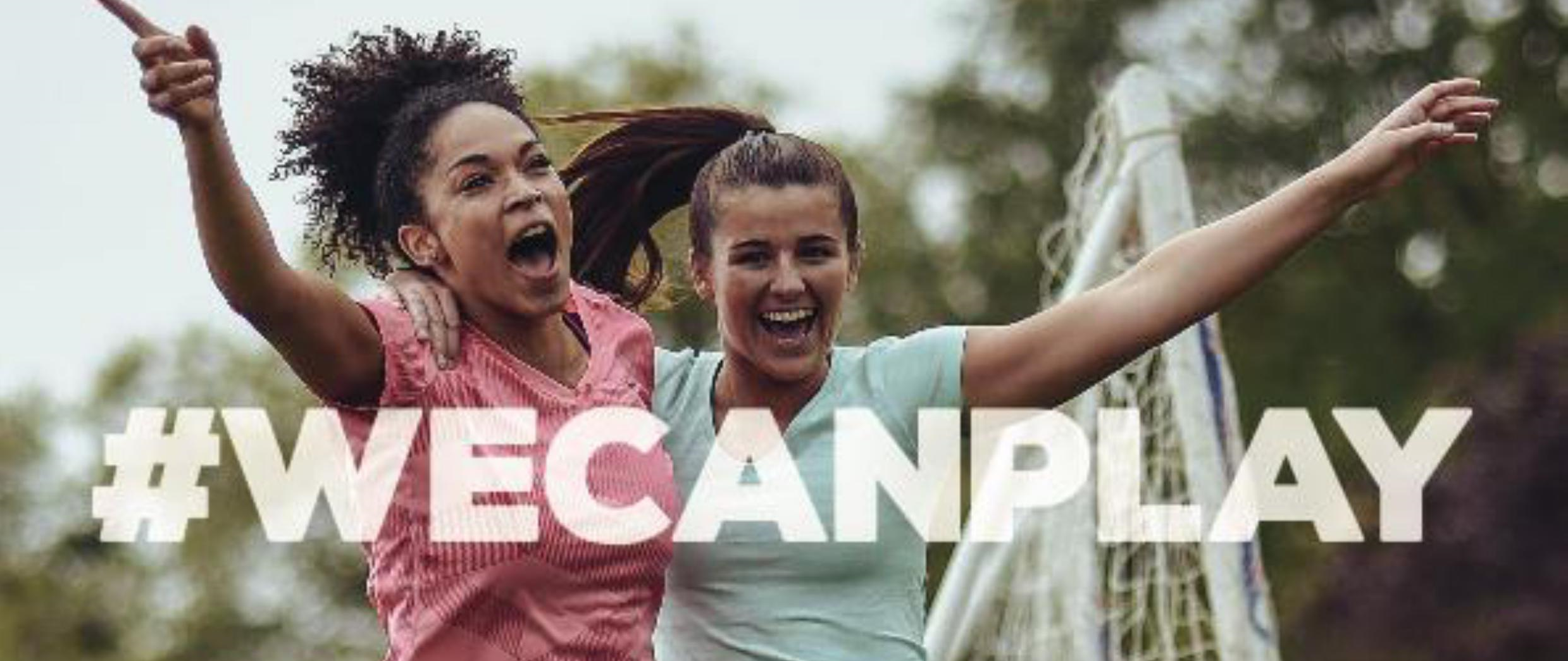 Every year there is a big selection of sporting competitions to take part in at our Activate Zone, which is programmed and managed by the Lambeth Sports and Physical Activity Team.
Join our mailing list to register your interest in competitions.
Lambeth Floral Ride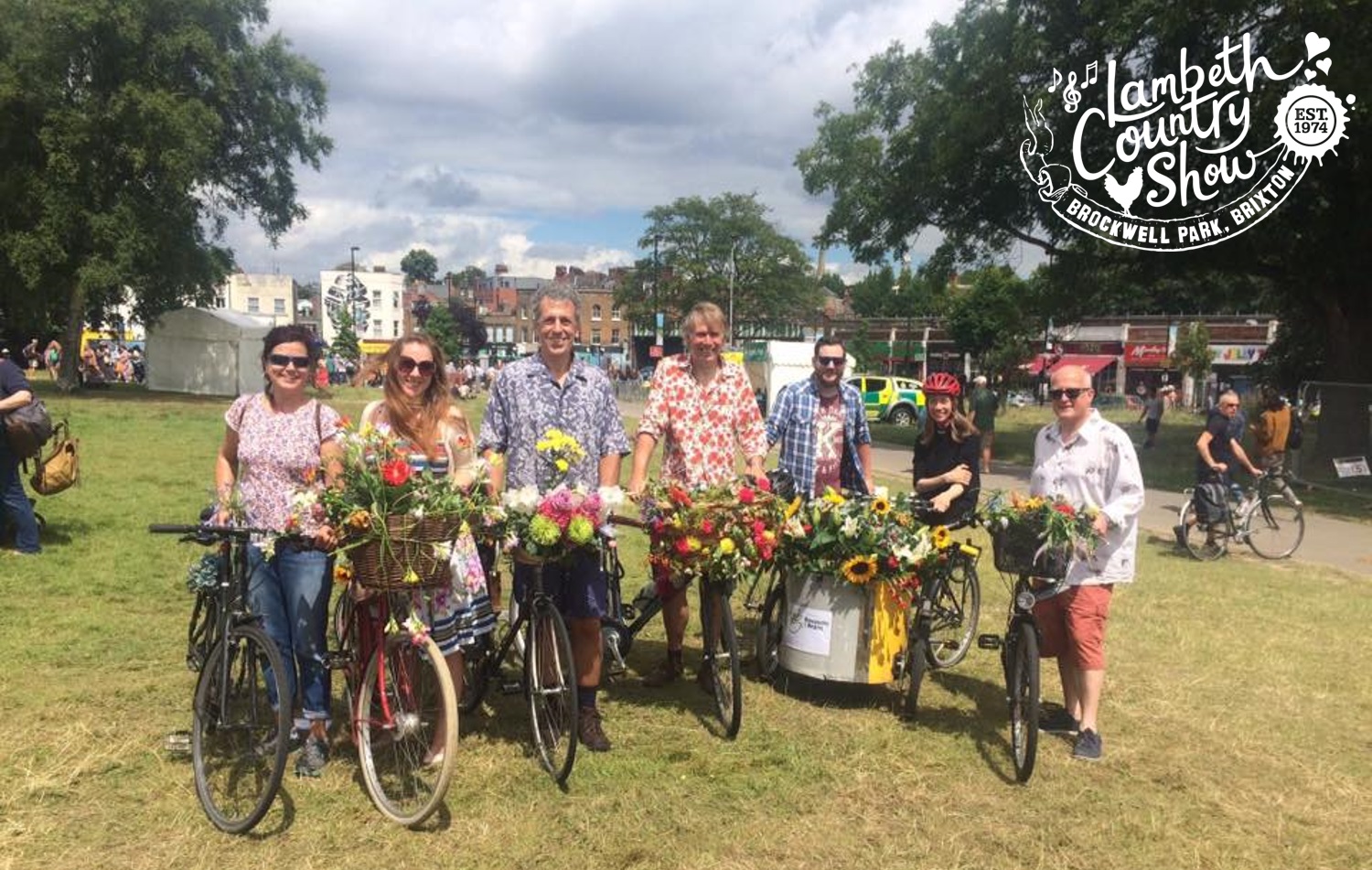 Grab your bike or arrange to try an adapted cycle* to ride to the Lambeth Country Show as part of the #LambethFloralRide!
Travel along the Quietway to take in the glory of some of the cycle infrastructure in Lambeth that takes you off the main road and through some parks and green spaces.
All participants will be able to take advantage of a free bike check and valet parking on arrival at the show too.
*If you are mobility impaired and would like to take part, please let us know with at least two weeks notice so we can match you with a bike to suit your needs. We require that anyone borrowing a bike in this way has a session with our partners Wheels for Wellbeing ahead of the ride.
For more info, please email cycling@lambeth.gov.uk
Job Opportunities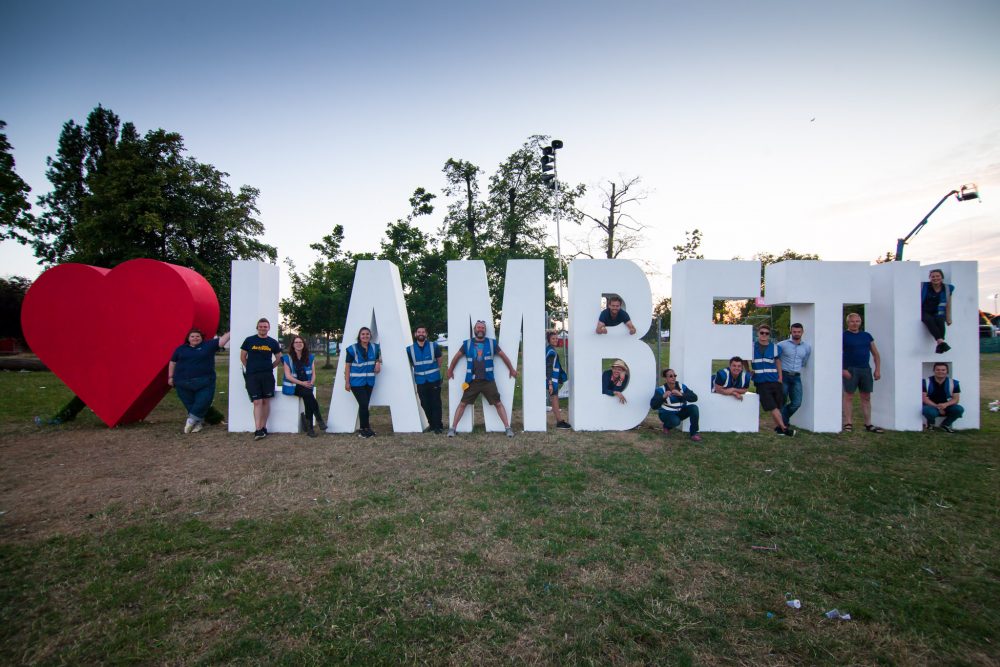 We are always looking for experienced and enthusiastic individuals to help us produce the show. There may be further opportunities to work on a freelance basis, as well as the weekend of the event itself.
Please send your CV and covering letter outlining your skills and experience to countryshow@lambeth.gov.uk if you would like us to add you to our database.
Volunteering Opportunities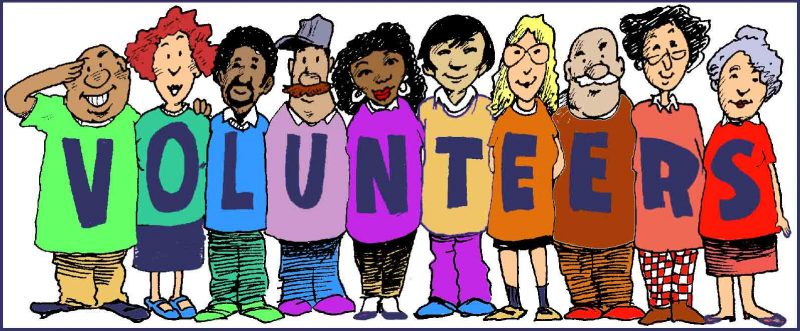 You can register to help out in various roles on show days in either half day or full day slots. As a volunteer you will be offered a lunch voucher for your time, as well as a certificate of recognition signed by the Mayor of Lambeth. It is a great development opportunity to learn new skills and gain new experiences, as well as meeting members of your local community.
Trading / Exhibiting / Performing
Applications to trade, exhibit and perform in 2019 are now closed.
Press & Filming Enquiries
Awards / Certifications