British Society for Immunology
The British Society for Immunology represents scientists and doctors who study the immune system. A key part of our work is to spark interest in and strengthen understanding of immunology. We aim to ensure that the public benefits from the successes of immunology by communicating with and inspiring a wide range of audiences.
Celebrate Vaccines is the latest campaign from the British Society for Immunology to champion the importance of vaccines and vaccine research in advancing global health. There are resources suitable for all ages on our Celebrate Vaccines website.
Featured resources that you can get involved with include:
You can also explore our artistic resource about the immunology of coronavirus; Colour In Coronavirus is a collection of illustrations for all ages to learn about the virus. Add colour to make the virus striking so it will be spotted by the immune system.
Visit our website immunology.org to find out more about all our free immunology resources.
Follow us on social media to keep up to date with our activities:
Facebook @britsocimm
Twitter @britsocimm
Instagram @britsocimm
Head back to the main virtual event page here.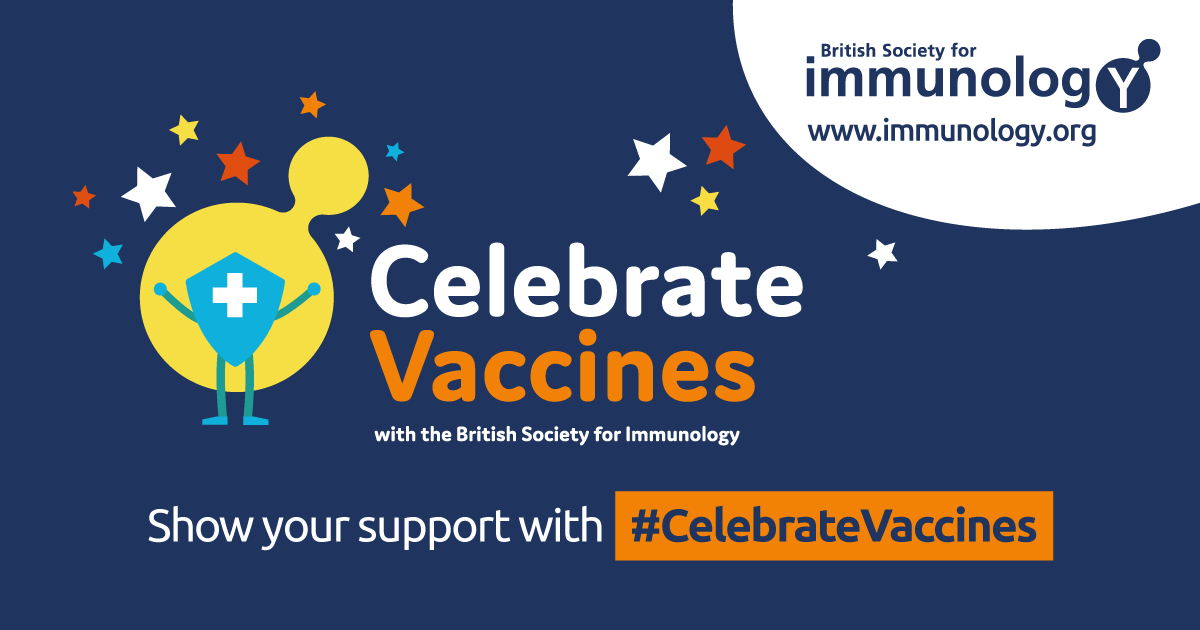 How do vaccines work?
How are vaccines made?
Global impact of vaccines
What is herd immunity?
How have vaccines reduced disease?