Joy of Sound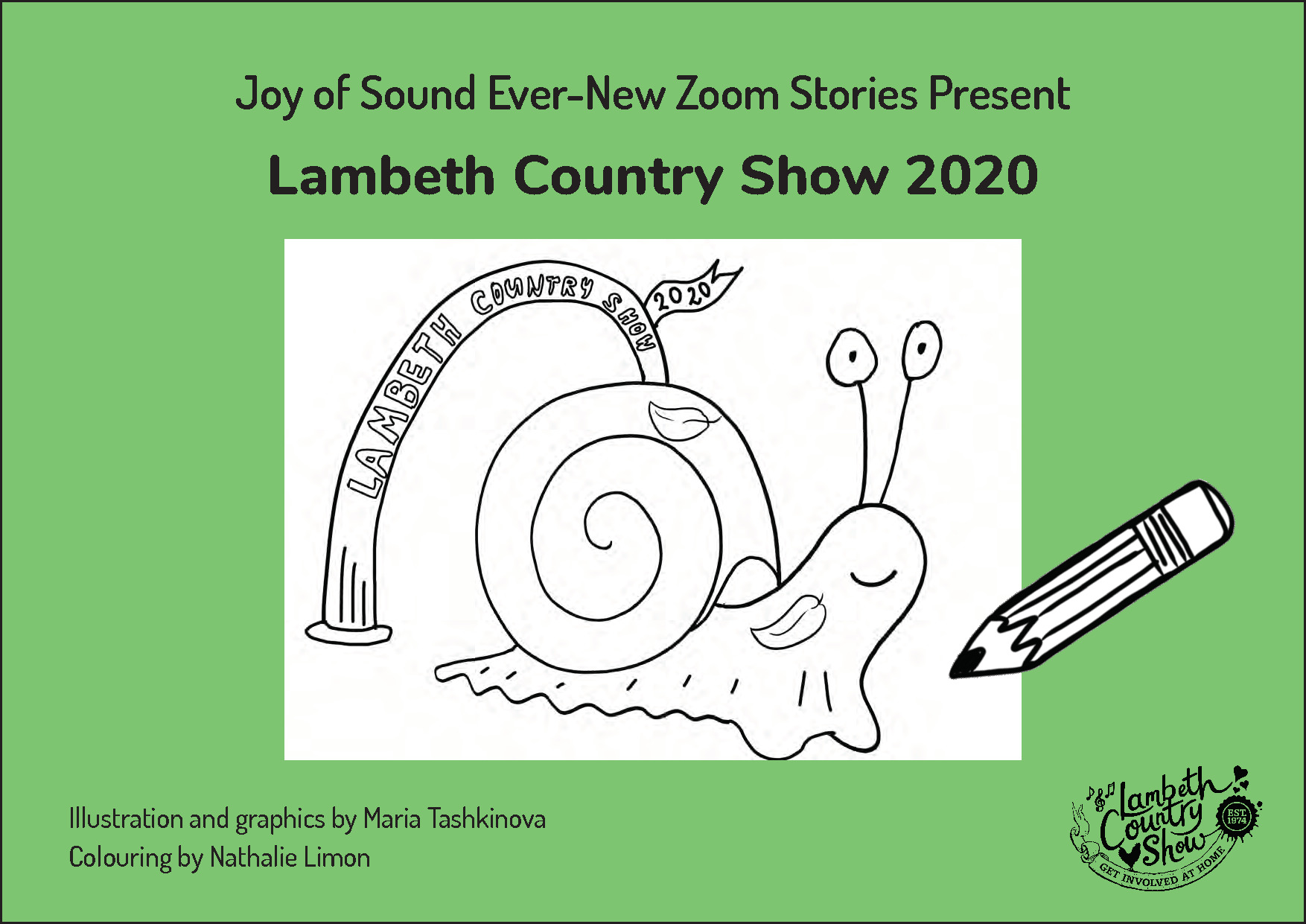 Lambeth based Joy of Sound run weekly year-round participatory music sessions and regular combined arts projects. Award winning Joy of Sound volunteers bring people together as co-creators to enjoy music and arts. Through these activities, they share the many personal, social, health and wellbeing benefits that inclusive society can bring.
Joy of Sound have been attended the Country Show for many years and we loved having them as part of our first virtual event too. They hosted a fully inclusive virtual story writing workshop and you can now see the final illustrated story below.
Joy of Sound Ever-New Zoom Stories presents… Lambeth Country Show (.pdf)
You can also create your very own story at home by downloading the blank book below. Print it off at home, write a new and exciting story and then colour it all in with all your family. Let us know how you get on by sending it to us. We'd love to see and share your creations.
Create your own Joy of Sound Lambeth Country Show story .(pdf)
Send your creations to countryshow@lambeth.gov.uk or share on Instagram, Facebook or Twitter and tag us in.