Partnership Opportunities
The show is an opportunity for your brand to be seen by up to 150,000 people on site, as well as an offline and online reach of up to 5 million people.
2018 Partnership Opportunities (.pdf)
2017 Visitor Survey Results (.pdf)
To be part of the South East's biggest free festival and to discuss a bespoke package for your business, don't hesitate to get in touch.
countryshow@lambeth.gov.uk | 020 7926 7085
Advertising Opportunities
We have many packages available for big businesses and local traders alike. From adverts on our giant LED screens to branded fencing and deckchairs, we're sure that there will be an option to suit your budget. We'd be happy to tailor an advertising package for you, so get in touch with one of our friendly team members for assistance.
2018 Advertising Opportunities (.pdf)
2017 Visitor Survey Results (.pdf)
countryshow@lambeth.gov.uk | 020 7926 7085
Flower Show Competitions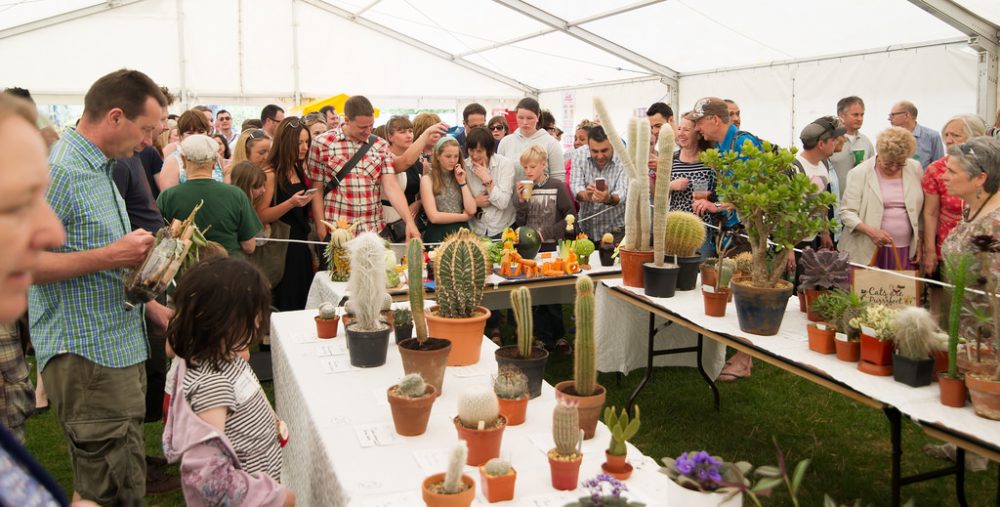 Run in conjunction with the Lambeth Horticultural Society, there are 85 different classes to enter each year with prize winnings on offer for each class.
Full 2018 schedule to be released very soon. Sign up to be one of the first to find out when.
---
2017 Scarecrow and Recycled Garden Competition Winners
Scarecrow Competition: 'Children's Book Characters'
Congratulations to Chesca Rogers for creating "The Gruffal-crow". A clear favourite with the LCS crowd in 2017. Here's Chesca's inspiration behind her entry: "The Gruffalo is our son's favourite story, so much so we both know it off by heart. We are hoping our Gruffal-crow will bring a smile to other kids and parents who love the story too."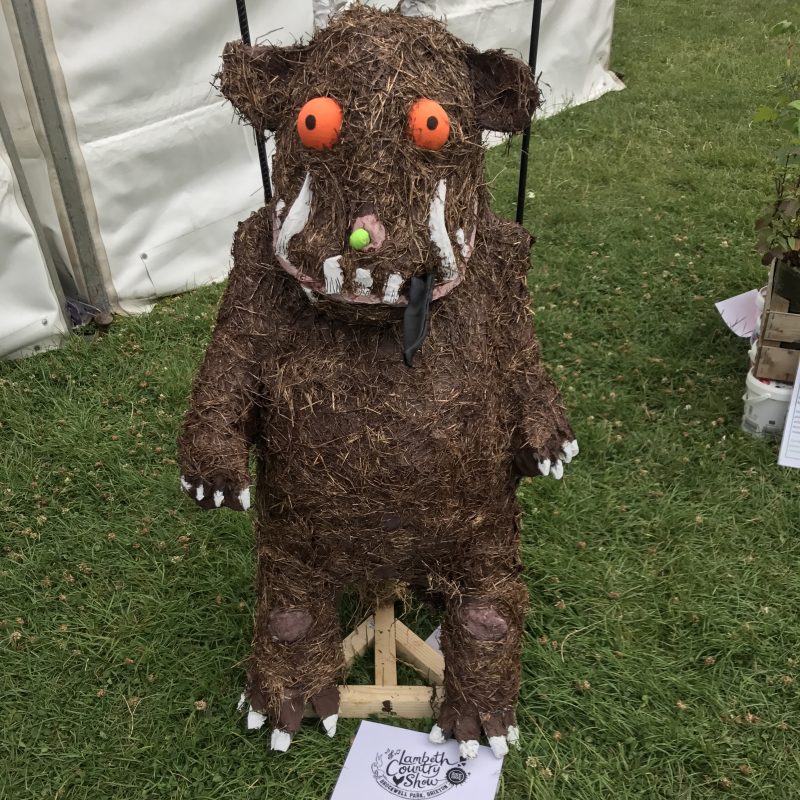 Recycled Garden Competition
Congratulations to Annette Kingsley-Scott for creating 28 'Green' Bottles. Here's Annette's inspiration behind her entry: "28 'green' bottles is an entire small sized garden taking the same space as a 60 x 40 cm doormat, reusing 2 litre plastic drinks bottles into plant pots where there are 24 different 'green' plants, which have been grown from seed or propagated from existing plants. All have been chosen as they are useful for either bees, people or both, as the bees need their food and people can use the herbs and edible plants. There are also 4 bottles filled with different materials, providing habitats for bugs and insects. Hopefully it will inspire others with a small space big enough for a doormat outside their front door or on their balcony to have a go at making their own small garden to help wildlife and have some herbs and edibles."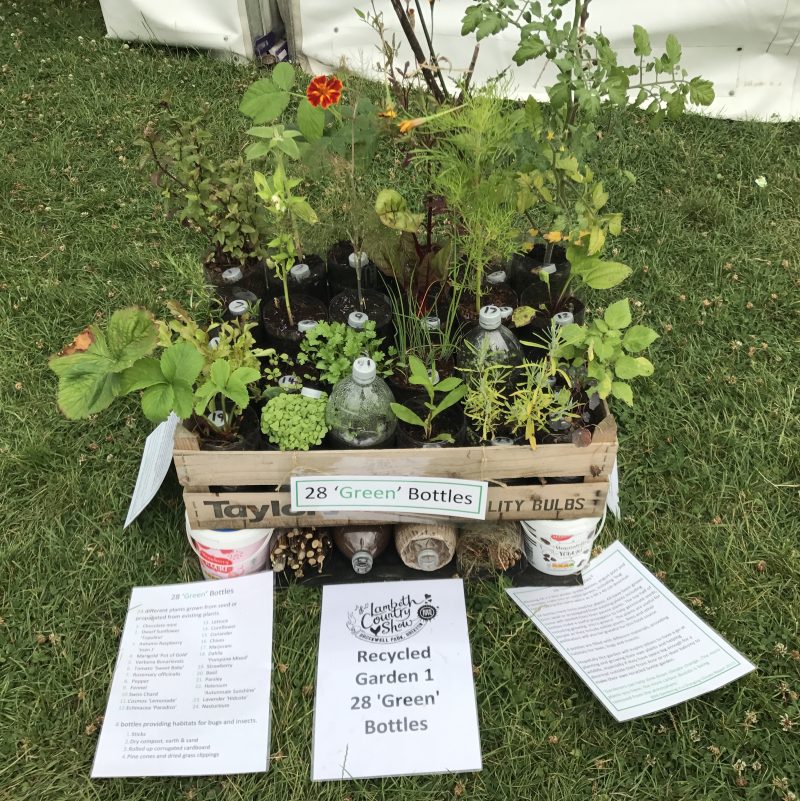 Vegetable Sculpture Competition
Although part of the Flower Show Competitions, this class deserves a section all to itself. Our Vegetable Sculpture Competition attracts unrivalled interest and queues around the block from people itching to see these amazing these vegetable pieces of art – not forgetting puns galore!
Congratulations to Roisein McNulty for creating "The artist formerly known as Quince in his Little Veg Courgette".
Take a look at all the entries in 2017.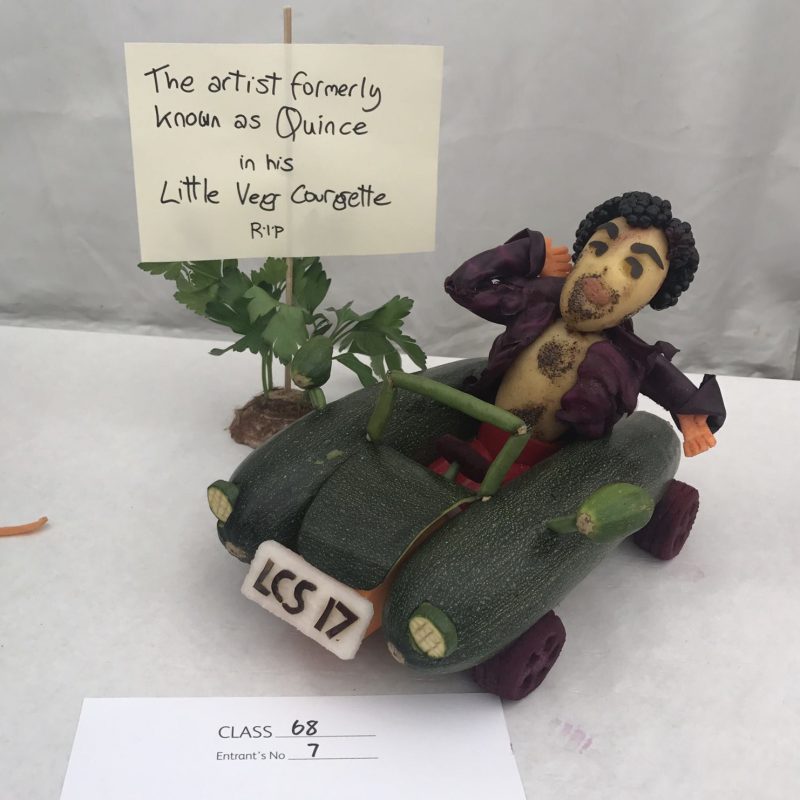 Lambeth Floral Ride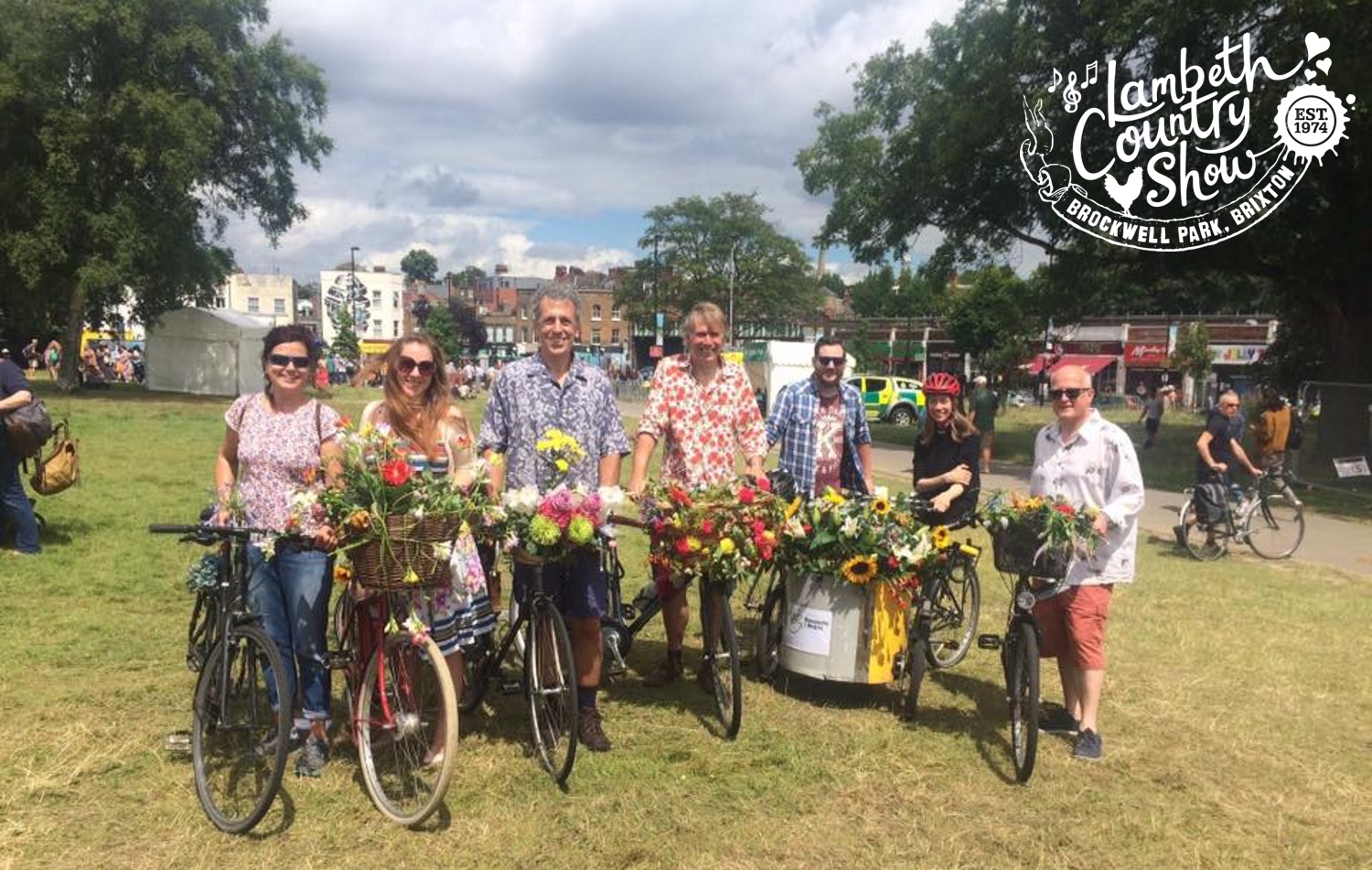 Everyone is invited each year to take part in the #LambethFloralRide on the streets of Lambeth and pedal to the show from two different locations; one north of the borough from Waterloo and another south of the borough in Streatham.
Decorate your bike with locally grown flowers or from your own garden and join in one of the rides from the north or south of the borough.
Families are welcome on the rides, which are led and marshaled by cycling instructors from London's largest cycle training company Cycle Confident.
Both the rides are free and secure cycle parking is available at the show.
For more info, please email cycling@lambeth.gov.uk
Activate Competitions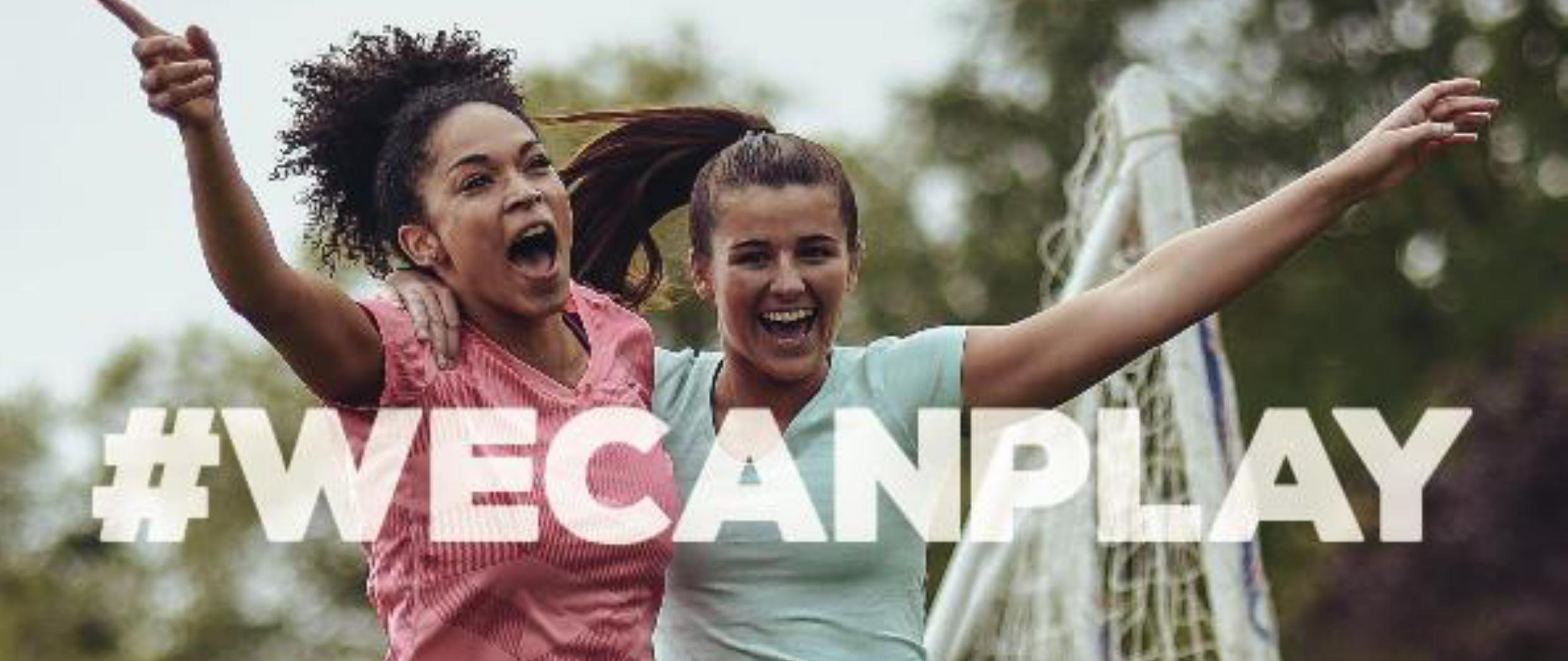 Every year there is a big selection of sporting competitions to take part in at our Activate Zone, which is programmed and managed by the Lambeth Sports and Physical Activity Team.
Join our mailing list to register your interest in competitions.
Volunteering Opportunities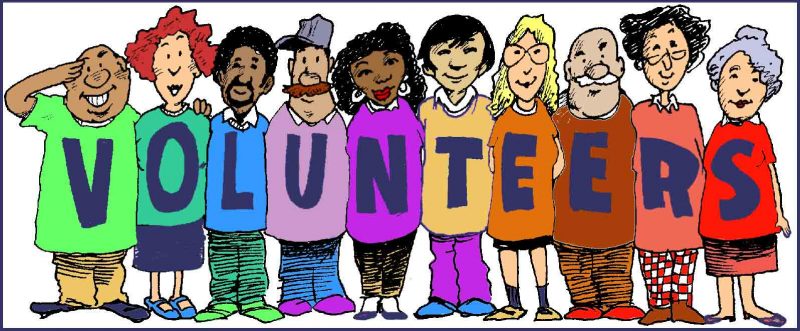 You can register to help out with various tasks on show days in either half day or full day slots. As a volunteer you will be offered a lunch voucher for your time, as well as a certificate of recognition signed by the Mayor of Lambeth. It is a great development opportunity to learn new skills and gain new experiences, as well as meeting members of your local community.
APPLY HERE (Closing date: Friday 29 June)
Job Opportunities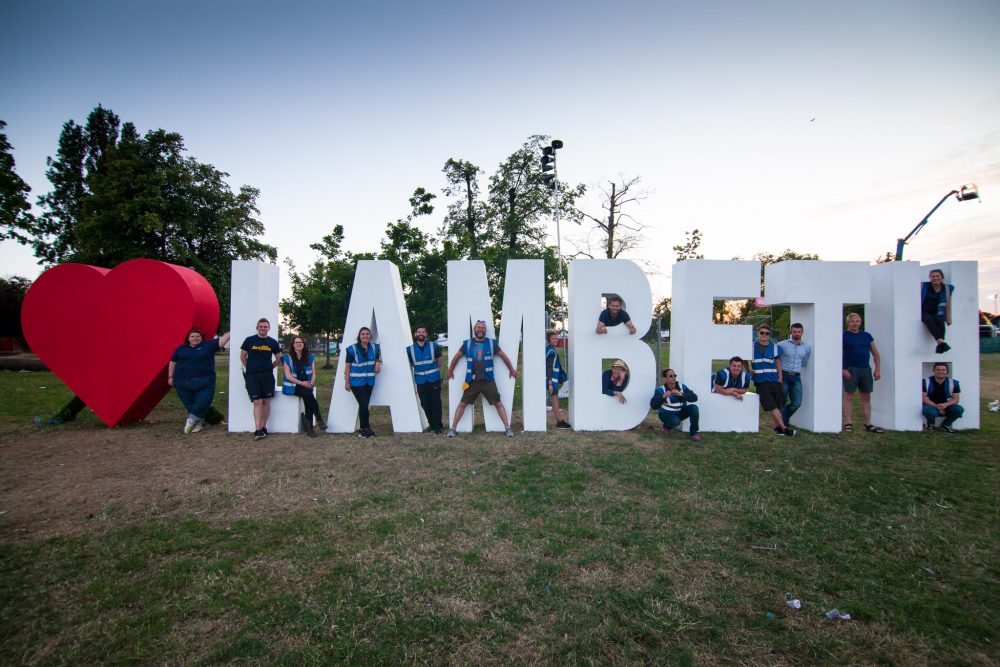 We are always looking for experienced and enthusiastic individuals to help us produce the show. There may be further opportunities to work on a freelance basis, as well as the weekend of the event itself.
Please send your CV and covering letter outlining your skills and experience to countryshow@lambeth.gov.uk if you would like us to add you to our database.
Press & Filming Enquiries
Awards / Certifications