British Society for Immunology
The British Society for Immunology represents scientists who study the immune system. A key part of our work is to spark interest in and strengthen understanding of immunology. We aim to ensure that the public benefits from the successes of immunology by communicating with and inspiring a wide range of audiences.
#ExploreVaccines is the latest campaign from the British Society for Immunology to champion the importance of vaccines and provide reliable, evidence-based information on COVID-19 vaccines and immunity to everyone who needs or wants it. We know that people have specific questions regarding vaccinations for COVID-19 and that's why we have created free resources suitable for all ages on our website. By answering vaccine questions, the British Society for Immunology hopes to deliver expert information to help everyone make informed decisions about vaccines and their health.
Featured resources that you can get involved with include:
– A guide to vaccinations for COVID-19 is our easy-to-read guide which explains why vaccination is important, answers many common questions as well as providing up-to-date information on the current approved COVID-19 vaccines in the UK. Stay informed on the latest science and guidance.
– COVID-19 vaccine Q&A videos with expert immunology scientists taking questions from the public and exploring details of how vaccines work, how long immunity might last, how herd immunity protects us, why the COVID-19 vaccines are safe and lots more. Dedicated Q&A video with reproductive immunologist answering questions about COVID-19 vaccines and fertility. Watch and learn more about vaccine immunology.
– Informative infographics that explain various vaccine questions and concerns, including how the different types of vaccines for COVID-19 work, how the COVID-19 vaccines have been developed so fast, what ingredients are found in vaccines and the difference in immunity against COVID-19 gained through natural infection with SARS-CoV-2 compared to vaccination. Download and share to strength public understanding.
– Colour In Coronavirus is a collection of illustrations for all ages to learn about the immunology of coronavirus. Add colour to make the virus striking so it will be spotted by the immune system.
– Immune memory and the coronavirus is our educational three-part animated series. Explore how immune memory forms in the context of COVID-19 infection and vaccines.
– Why do we need multiple doses of a vaccine? A short animation to explain how immune memory is boosted by a second dose. Understand why two doses of the COVID-19 vaccine provide the best, longer-lasting protection.
– Engaging with younger people about COVID-19 vaccines and addressing their questions in a short video. Discover why it's still important to get the vaccine even if you are young and healthy.
Visit our website immunology.org to find out more about all our free immunology resources.
Follow us on social media to keep up to date with our activities:
Facebook @britsocimm
Twitter @britsocimm
Instagram @britsocimm
Head back to the main virtual event page here.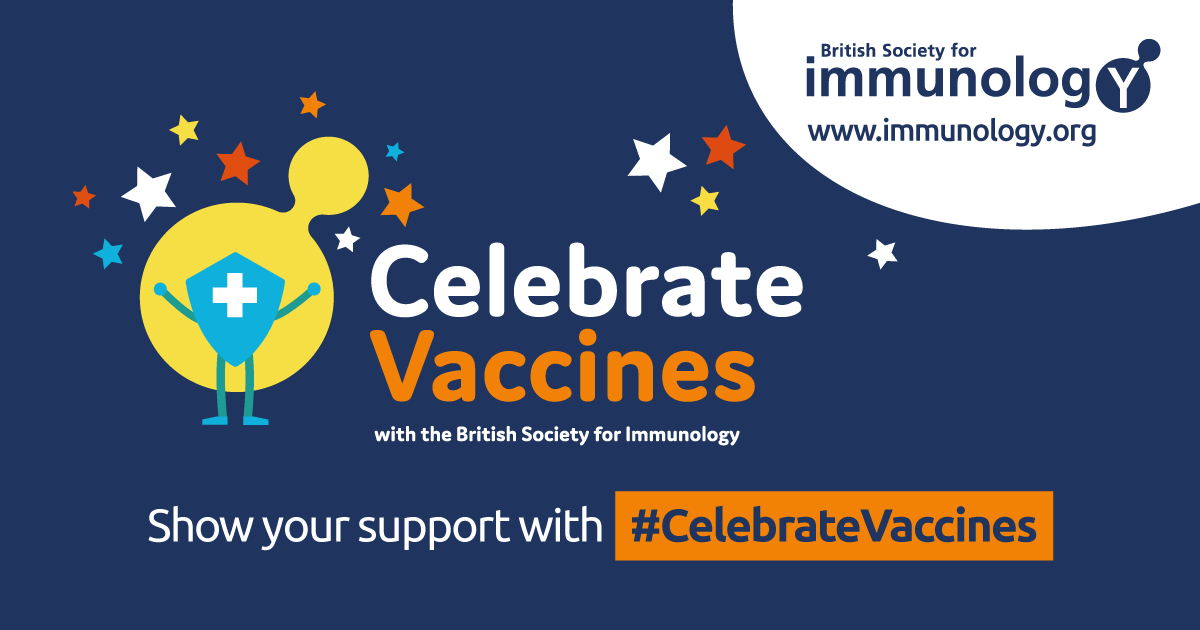 How do vaccines work?
How are vaccines made?
Global impact of vaccines
What is herd immunity?
How have vaccines reduced disease?